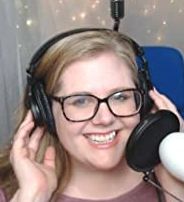 Emily Prokop is a podcaster, consultant and author of The Story Behind: The Extraordinary History Behind Ordinary Objects. 
Her podcast show, The Story Behind, has more than 100 episodes and was nominated for The Academy of Podcasters' Awards in 2017 for Best History Podcast, a Webby Award for Best Series in 2019, and a 2019 Discover Pods Award in the History category.
Ms. Prokop graduated from Southern Connecticut State University with a degree in journalism and has worked in newspapers, magazines, and as a puzzle editor. 
She lives in Connecticut with her husband, two kids, and two cats.