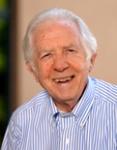 Nathan Rosenberg is the Fairleigh S. Dickinson, Jr., Professor of Public Policy (Emeritus) in the Department of Economics at Stanford, where he has taught since 1974. His research has dealt primarily with the economics of technological change and the relationships between scientific research and changes in technology.
Prof. Rosenberg's books include Perspective on Technology, Inside the Black Box, Technology and the Pursuit of Economic Growth (with David Mower), Exploring the Black Box, and How the West Grew Rich (with L. E. Birdzell).
In 1996, Rosenberg was awarded the Leonardo da Vinci Prize by the Society for the History of Technology.