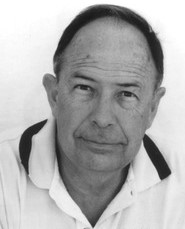 Stephen Coonts is an American spy thriller and suspense novelist. He is the author of 16 New York Times bestsellers, the first of which was the classic flying tale, Flight of the Intruder (1986). A motion picture based on this novel, with the same title, was released nationwide in January 1991.
A veteran of the U.S. Navy, Coonts made two combat cruises aboard USS Enterprise during the final years of the Vietnam War, after which he served as a flight instructor on A-6 aircraft for two years, then did a tour as an assistant catapult and arresting gear officer aboard USS Nimitz. He left active duty in 1977 and moved to Colorado, where he eventually studied law.
Coonts has written a total of 36 books over the years, his latest being The Russia Account (2019), a thriller featuring recurring CIA characters Jake Grafton and Tommy Carmellini.