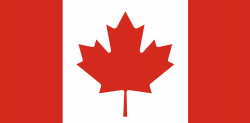 Address1
CBC Broadcasting Site, Mount Seymour
Address2
1700 Mount Seymour Road
On 16 December 1953, the first television broadcast in Western Canada was transmitted from this site by the Canadian Broadcasting Corporation's CBUT Channel 2. The engineering experience gained here was instrumental in the subsequent establishment of the more than one thousand public and private television broadcasting sites that serve Western Canada today.
The CBUT broadcasting site on Mount Seymour (North Vancouver, British Columbia) was both the first television broadcasting site in Western Canada and the first high elevation/mountain top broadcasting site in Canada. The opening broadcast featured special launch ceremonies at 6 pm and was followed by a CBC newscast at 7 pm. (Western Canada refers to the four provinces west of the Great Lakes: British Columbia, Alberta, Saskatchewan and Manitoba. It is physically separated from Central Canada (Ontario and Quebec) by the Great Lakes and the relatively inhospitable Canadian Shield.)
At the time of the first broadcast, the establishment of a television station in Vancouver was seen as an important contribution to Canadian sovereignty and cultural identity. The first broadcast and associated ceremonies were major events.  At the same time, CBUT provided an important training ground for and contributed to the principles and practices that guided the engineers who went on to deploy the over 1000 public and private broadcasting sites that serve Western Canada today.
Although VHF transmitting sites had already been established in Western Canada for FM broadcasting, these sites were generally located atop tall buildings in urban areas, e.g., VE9FG (later CBU-FM), a 1-kW FM broadcast station that became operational on 21 November 1947 and which was located at the Hotel Vancouver in downtown Vancouver.
The three television broadcasting sites that had been established in Canada previously (in Montreal, Toronto and Ottawa) were also installed at relatively low elevations. For the CBC managers of the day, establishing the network's fourth television transmitter so far West and at a high elevation and a remote location was a bold and significant decision.
The relatively complicated topography of the Lower Mainland of British Columbia required that considerable care be taken to choose a broadcasting site that would provide the best coverage. Predicting and evaluating the coverage of a VHF broadcast transmitter in mountainous terrain is much different from the corresponding task for the MF broadcast transmitters that had been installed at various low-level locations throughout the Lower Mainland during the 1930's and 1940's.