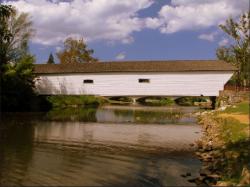 Doe River Bridge is a fine example of a timber Howe truss, one of the most widely-used timber bridge designs. Built in 1884, this structure played an integral role in the development of the City of Elizabethton, Tennessee, and it is a rare example of a covered bridge that survives in an urban setting.
The original contract specified the unusual hip roof design, which resembles covered bridges in central Europe. The structure is very well-maintained and still carries automobile traffic. The bridge was restored in 2003.
Doe River Bridge was listed in the National Register of Historic Places in 1973 as part of the "Elizabethton Historic District." This bridge possesses a high degree of integrity and HAER has proposed it for National Historic Landmark consideration.
Is it the oldest bridge in TN?
Thumb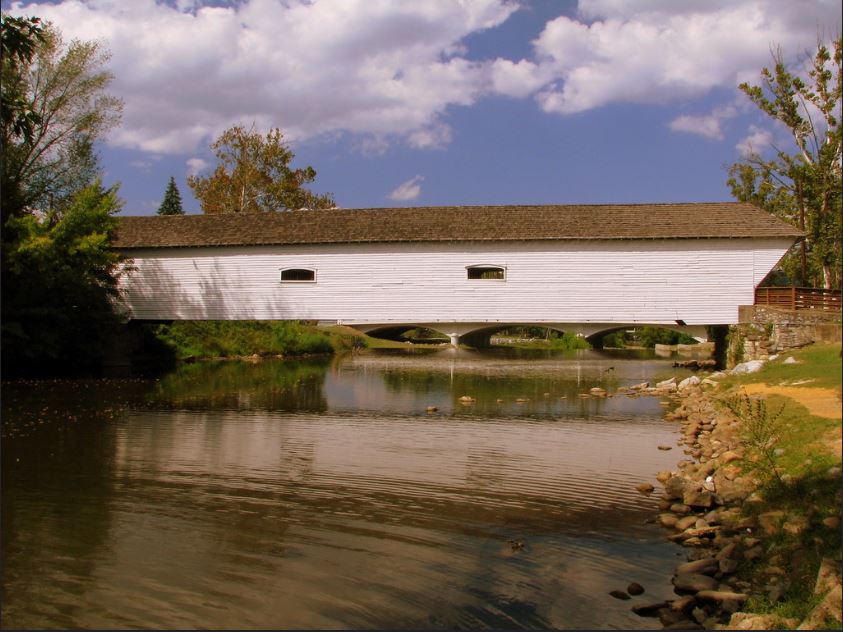 Image Credit
Brent Moore, Nashville