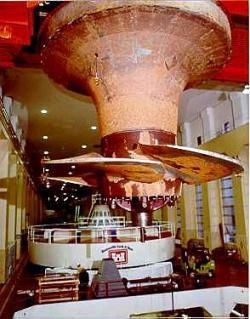 Address1
Metropolitan Edison Power Co.
Address2
2800 Pottsville Pike
This Kaplan turbine is one of the first three machines to be put into service in the United States. Named for its Austrian inventor, Viktor Kaplan (1876-1934), the turbine was an outstanding innovation, operating with a high, nearly constant efficiency over a wide load range. The machine was built by S. Morgan Smith Company of York, Pennsylvania.
Image Credit
Public Domain (United States Arm0