Reach for the Stars
The Chief Executive Officer of Girl Scouts of the USA recalls how she was inspired to become a NASA rocket scientist by experiences as a young girl.
By:
I was a six-year-old Brownie in Las, Cruces, New Mexico, when I first discovered my passion for space and astronomy. I was on a camping trip with my Girl Scout troop, and my troop leader noticed my fascination with the night sky. She pointed out the stars to me and taught me how to identify constellations. She later encouraged me to earn my science badge, which I did by building an Estes Rocket, after much trial and error.
We need to make sure that girls know they have the potential to be not just users of technology but active creators, designers, and developers of new tech.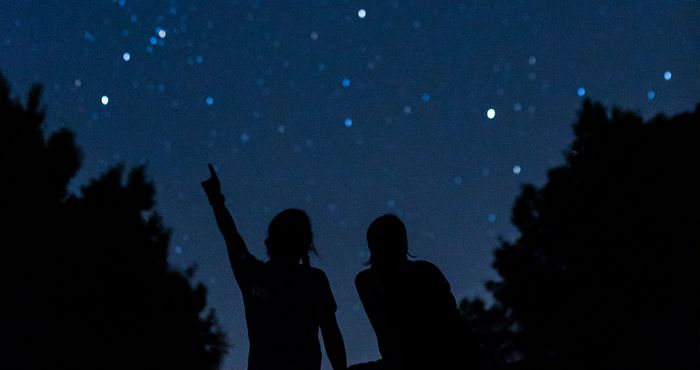 I took something so powerful away from that experience: I can do science and math! This was at a time that girls like me — Hispanic and living near the bottom of the socioeconomic ladder — weren't encouraged to study science, to study math, to see themselves as engineers, scientists, or creators of new technology. And it all goes back to that incredibly meaningful interaction between me and my troop leader on that camping trip.
I took this passion for STEM and ran with it, realizing that I had not just an interest in these subjects but a real aptitude for them. I started taking math and science electives at school, worked hard, went on to study engineering in college, and ultimately achieved my dream of becoming a rocket scientist and working at NASA. I then got my masters at Stanford and pursued a tech career in Silicon Valley.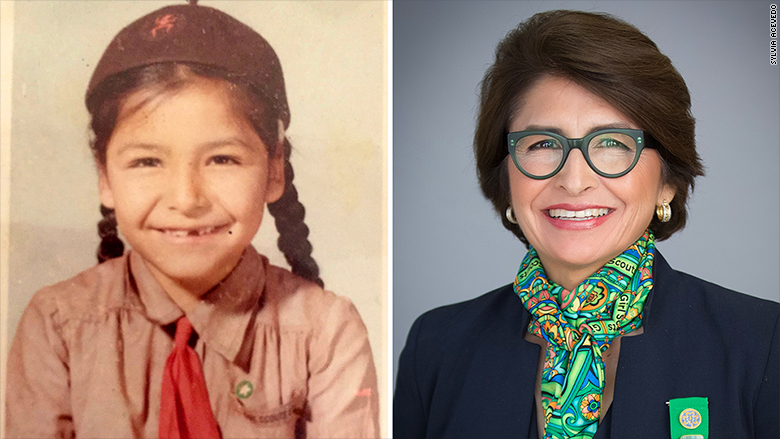 So when I was appointed CEO of Girl Scouts of the USA in 2017, it was a truly full-circle moment. As CEO, I have the amazing job of working to bring meaningful programming to girls across the country, and one of our big areas of focus is offering experiences in STEM subjects like computer programming, space science, cybersecurity, and mechanical engineering. It is my personal and professional mission to ensure that more girls across the country have access to the same opportunities I did to build the courage, confidence, and character to be leaders in their lives and in the world, particularly in the STEM space.
I also want to make sure that our country's workforce pipeline is filled with visionary thinkers and doers, and that girls know they have the power and potential to be not just the users of technology but active creators, designers, and developers of new tech. 
One lasting lesson I learned at Girl Scouts was that the first person you have to convince of something is yourself. Once you believe you can do something, you can be fearless — but you yourself have to believe it first. Because of the confidence I built as a Girl Scout, I believed in myself, I believed in my skills, and I believed I had what it took to pursue my dreams. I studied hard and took advantage of every opportunity.
I also got some great sales advice from my troop leader when I was selling Girl Scout Cookies: don't give up on a customer until you've heard "no" three times. It was not only a great rule of thumb to follow during my cookie sale, it's advice that applies to the persistence and resilience you need to be successful in life. That is, don't give up so easily. Stick with it and see your way around the obstacles in your path. 
So my story is about learning the power you have to build the future you want. It's a story about seizing opportunities and creating your own luck with the support of family, mentors, and role models in your community.
The importance of mentors and role models cannot be overstated. They open young people up to the possibilities that are out there and the opportunities available for the seizing. My life trajectory would have been very different were it not for the Girl Scout volunteers, teachers, and librarians who engaged me in a meaningful way — who embraced a young ambitious girl like me who was hungry to better herself and make her dreams a reality.
I recently published a book for middle school children called Path to the Stars that tells my journey from Girl Scout to rocket scientist, and I visited elementary and middle schools and bookstores across the country speaking to tens of thousands of children about my life and career and what it takes to be successful in today's world.
The students were all really interested in my work at NASA and as a tech entrepreneur, and they had so many questions about what I did to get where I am. One thing they all wanted to know was that their dreams are possible, and I always impressed upon them what I learned as a young Girl Scout about creating opportunity. Setting goals, planning the steps necessary to reach those goals, breaking down big problems into smaller, achievable tasks, asking for help along the way, working hard, persevering, and being resilient — doing all of these things is how you achieve your goals.
One thing that really struck me during these visits was how excited these students were to learn that they can create their own future — they can set their dreams in motion. They saw in me proof that, regardless of where you come from, your gender, your heritage type, or your socioeconomic background, you have the power to change your destiny and make things happen.
What I really like to drive home for kids when I talk about STEM is that, yes, I was a rocket scientist and yes, I was an engineer — but even now as the leader of Girl Scouts I still use my math, engineering, systems, and critical thinking skills every day. 
Not all STEM jobs are at places like NASA, and knowing about science and engineering is helpful even if you don't choose that as your career path. Now, with the world being remade around data, STEM skills are going to be used in all types of industries, not just traditional engineering, but in agriculture, fashion, and even in marketing and communications.
Communities are built on science and engineering. Urban planners and civil and environmental engineers help develop sustainable communities all over the world and create spaces for people to come together. Music is art, math, and science. Reading music is like reading math symbols. A time signature is written like a fraction, and notes have different shapes to tell you how long a note is held.
Similarly, in the realm of sports, athletes are instinctively using concepts from physics like balance, momentum, rotation, and kinetic energy. Design—whether it's cars, buildings, or clothing — requires geometry to create shapes, algebra to build your plans, and arithmetic to handle logistics of bringing your creation to market. Visual artists are deeply engaged in the way colors interact with each other, the warmth and coolness colors evoke, and the formulas for calculating color harmony.
STEM extends beyond the realms we typically associate it with. Data and algorithms don't just create the social media sites we spend our time on, the video games we play, and the movies and television shows Netflix recommends we watch next based on our viewing history. STEM also influences our civic life — our get-out-the-vote campaigns, the way our voting districts are drawn, and even the way we create community. STEM is an integral part of civic engagement, which is a bedrock American value.
As a young girl, I myself started making connections and understanding the relationship of everyday activities to STEM. When I was learning to cook different things with my mother, I made a lot of early mistakes: one time, for example, I used a cup of salt instead of a teaspoon of salt, which made for some truly terrible cookies.
After that cookie disaster, my mom went through the recipe with me, step by step. When we got to the instruction for salt, I explained to her that I thought "1 t salt" meant one cup, or tasa (Spanish for cup). At that, mom's eyes widened. From that experience I learned not just that very few, if any, recipes will call for a cup of salt! I also learned the importance of following the directions exactly to get the outcomes you want.
I realized that the process of cooking was a lot like the process of building and launching that Estes rocket to earn my science badge. It was important to follow the directions when you put things together, and it was important to get the heat just right. Like the process of trial and error with the rocket, with cooking, if something didn't work, you could figure out why and try again. I discovered that if I could cook, I could do science.
It was such an important discovery for me, and I've met so many girls across the country who are making these types of discoveries every day. I was recently in an agricultural area of California talking to a Girl Scout who was working on her Gold Award, which is the highest award a Girl Scout Senior and Ambassador can earn, and to earn it you have to create, manage, and execute a Take Action project that has a sustainable impact on your community.
I asked her what her project was about, and she said that, ever since she had been focused on earning the new cybersecurity badges in Girl Scouts, she'd noticed that in her family farm, all the tractors and combines are all controlled by networks of electronics, software, sensors, and connectivity — the Internet of Things. She decided to focus her Gold Award on the safety and sustainability of our food supply if the Internet of Things gets hacked. This girl is still in high school!
Last year I met a Girl Scout in New York who is in the process of earning all our STEM and robotics badges. Of course, as an engineer, I was very interested in what kind of engineer she wanted to be, and when I asked her, she said, "I'm not going to be an engineer, I'm going to go into fashion." It turns out she wants to create the first brand of fashionable wearable technology!
The young girls I have met in my travels make me so optimistic about the rising generation of innovators, problem solvers, out-of-the-box thinkers, and creative collaborators, and I'm excited to see the incredible things they will accomplish. Today's curious and imaginative girls are tomorrow's fearless makers, creators, designers, engineers, communicators, entrepreneurs, and policy makers. They are our country's future leaders, and we need to make sure they have the tools, the experiences, and the self-confidence to know what is possible, follow their dreams, empower themselves, and stand up and take the lead.