Remembering Paul Allen
The Microsoft co-founder's ability to think creatively and solve difficult problems was important for a lot of the company's early success.
Inventor:
Era: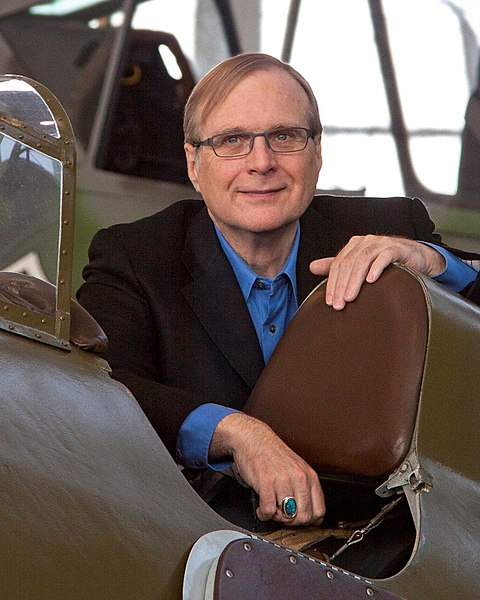 My friendship with Paul started with a computer. I was in 8th grade, Paul was in 10th (although he seemed a lot more than two years older to me, because he was tall and had a really cool beard). 
Our school had just purchased a teletype, which connected to a remote mainframe through a phone line.  The machine had a typewriter-style keyboard and no screen—and we were obsessed with it.
Since it was so expensive to use—$40 an hour!—the only way for us to get computer time was by exploiting a bug in the system. We eventually got busted by the company that licensed the machine, but that led to the first official partnership between Paul and me: we worked out a deal with the company where we could use computers for free if we would locate problems. 
I couldn't have asked for a better first business partner than Paul. He was a big thinker, and he was great at solving difficult problems.
Once we had overcome the hurdle of paying for computer time, we spent just about all our free time messing around with any machine we could get our hands on. I couldn't have asked for a better first business partner than Paul. He was a big thinker, and he was great at solving difficult problems.
The first major project we took on together was something we called the Traf-O-Data, a machine that would analyze the information gathered by traffic monitors. I wrote a lot of the software during cross-state bus trips from Seattle to Pullman, where Paul was in college.
Traf-O-Data ended up being a failure. It turns out not a lot of people wanted to buy the machines, especially not from a couple of teenagers. But we learned a lot from the project, about both creating a prototype and understanding what customers want. To build the Traf-O-Data software, Paul wrote a script that emulated the Intel 8008 microprocessor. His program allowed us to develop software before we built the hardware, an experience that proved invaluable when we started our next venture together.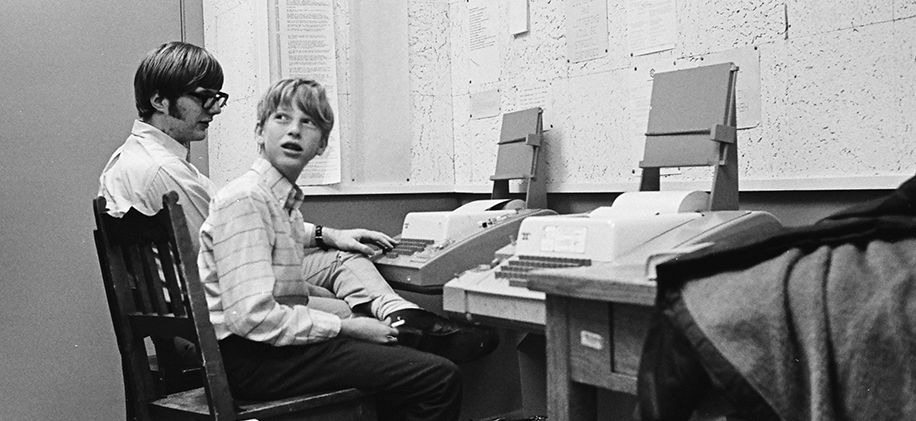 Paul was always fascinated by what comes next. When we were just teenagers, he predicted that chips would get super powerful and eventually give rise to a whole new industry. He was right, of course. At the time, few people had any idea what a personal computer was. Paul understood before most people that, as microprocessors grew more and more powerful, the only thing limiting their potential would be how good the software is for the device.
I'll never forget the day Paul showed me the cover of the January 1975 issue of Popular Electronics and said: "This is happening without us!" The cover featured a new computer called the Altair 8800, which ran on a powerful new chip. As we read about it, Paul and I didn't know how exactly it would be used—but we felt sure it would change the world of computing.
We were both living in Boston at the time. Just a few months after we read about the Altair, he left his job at Honeywell, and I decided to go on leave from Harvard. We moved together to Albuquerque and started our new company, Microsoft.
Paul's ability to think creatively and solve difficult problems was important for a lot of Microsoft's early success. In 1975 the chips were so limited that you couldn't do native development. That made writing code pretty challenging. Paul had a great idea: to write some code that would let us emulate those chips on a more powerful computer, then port it over to the machine with the less powerful chip.
Paul's ability to think creatively and solve difficult problems was important for a lot of Microsoft's early success.
Although we were singularly focused on the work in the early days of Microsoft, Paul was always a man of diverse interests. As the company took off, he began to explore those interests in a way that only Paul could. I remember watching a Seattle SuperSonics basketball game with him not long after we moved back to Washington. Paul turned to me and asked, "Do you think someone can just buy a team?" I thought he was joking. Aside from how outlandish the idea of buying a team seemed, nobody who went to school with him would have ever pegged Paul as a future sports team owner. But in 1988 he purchased the Portland Trailblazers (and in 1996 the Seattle Seahawks).
The move was classic Paul: he always wanted to push the limits a little. You didn't know if he was serious, but more often than not he was. That part of his personality served him well his whole life. His audacity was essential to our success at Microsoft.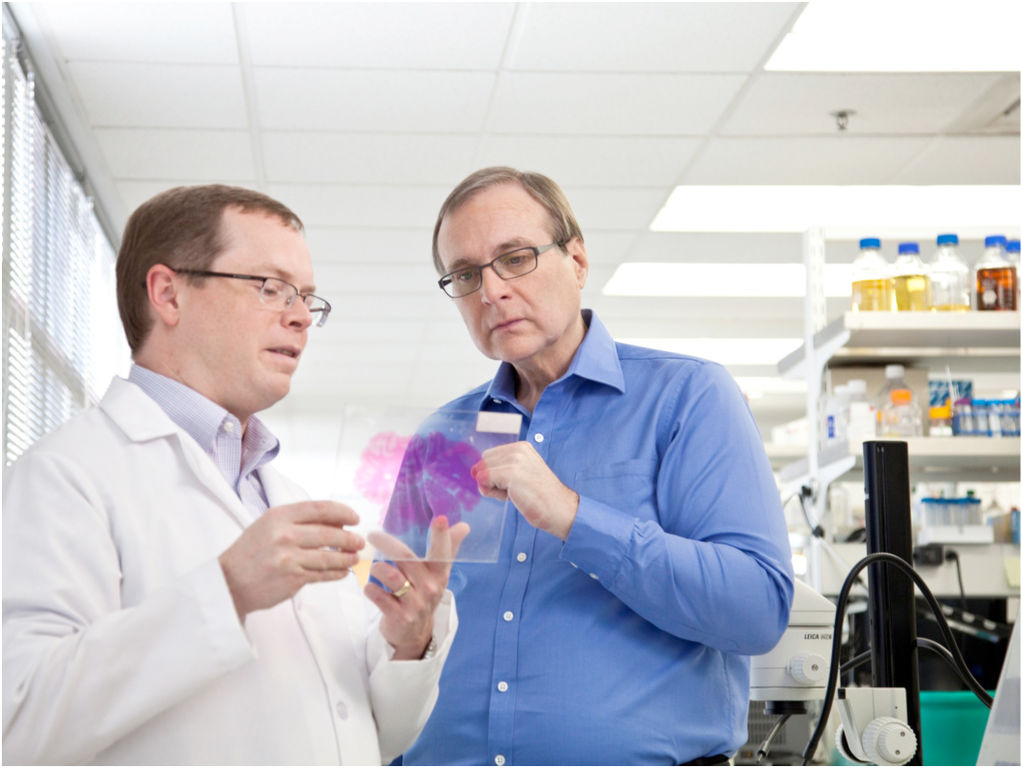 After he was diagnosed with Hodgkin's lymphoma in 1982 and left the company (although he continued to serve on the board for many years), he applied his gifts to all of his ventures, from understanding how the brain works to exploring the frontiers of artificial intelligence. He's the only person I've ever met who could justifiably claim to be a brilliant rock guitarist, technologist, and philanthropist.
His generosity was as wide-ranging as his interests. In 1986 he and his sister, Jody, founded Vulcan, which became a vehicle for their philanthropic and development interests. Over the years Paul donated more than $2.5 billion for the advancement of science, technology, education, the environment, and the arts. He founded the Allen Institute to push the boundaries of science, as well as a separate Allen Institute for Artificial Intelligence dedicated to studying AI in service of the public good. In our hometown of Seattle, he helped fund homeless shelters and arts education. He also built the amazing Museum of Pop Culture, which houses some of his huge collection of music, science fiction, and movie memorabilia.
I don't think anyone can say his wasn't a life well lived—although he deserved way more time. What I miss most about Paul is his curiosity, his broad thinking, and his ability to see one step ahead. He was one of the most thoughtful people I've ever known, and the world is a less interesting place without him.
This essay is reprinted courtesy of the National Academy of Engineering, which published it in Memorial Tributes: National Academy of Engineering, Volume 22, 2019. Washington: National Academies Press.