Why Not Change The World?
America needs more young people involved in STEM subjects to maintain its position as a global leader. We can't afford to overlook women or minority students.
If we are to continue the economic advantages to which we in the United States have become accustomed, and assure our global preeminence and leadership in the 21st Century, we need more young people involved in STEM — science, technology, engineering, and mathematics — fields. This means promoting the special joys of discovery and innovation to those who have traditionally been underrepresented in these disciplines -- in particular, young women. 
In addition to adding much needed talent to our workforce in critical areas, engaging women in engineering and science engages the diversity of women's unique and, often, untapped perspectives. But as history has shown, increasing the number of women pursuing science and engineering is both complex and multifaceted.
While we have made significant strides in recent decades, the truth is that the failure to attract and develop these valuable professionals and would-be innovators has contributed significantly to what I often refer to as the "quiet crisis." It is "quiet," because it takes decades to educate a physicist or a nuclear engineer, so the true impact unfolds gradually over time. It is a "crisis" because discoveries and innovations create the new industries and initiatives, which keep our economy thriving, maintain our standard of living, enhance our security, and mitigate the global scourges that breed suffering and instability.
STEM students should be more aware of the discoveries of women innovators such as those featured in this issue.
In order to address this crisis going forward, we must first learn the lessons of the past, including the importance of recognition for women scientists. Young women of today must be made aware that people much like them, though frequently overlooked and underappreciated, have been contributing to scientific and technological discovery and advancement for a long time. It would serve us well to study and remember the stories of women like Lise Meitner, who is now considered one of the most significant women scientists of the 20th century but was denied recognition during her lifetime.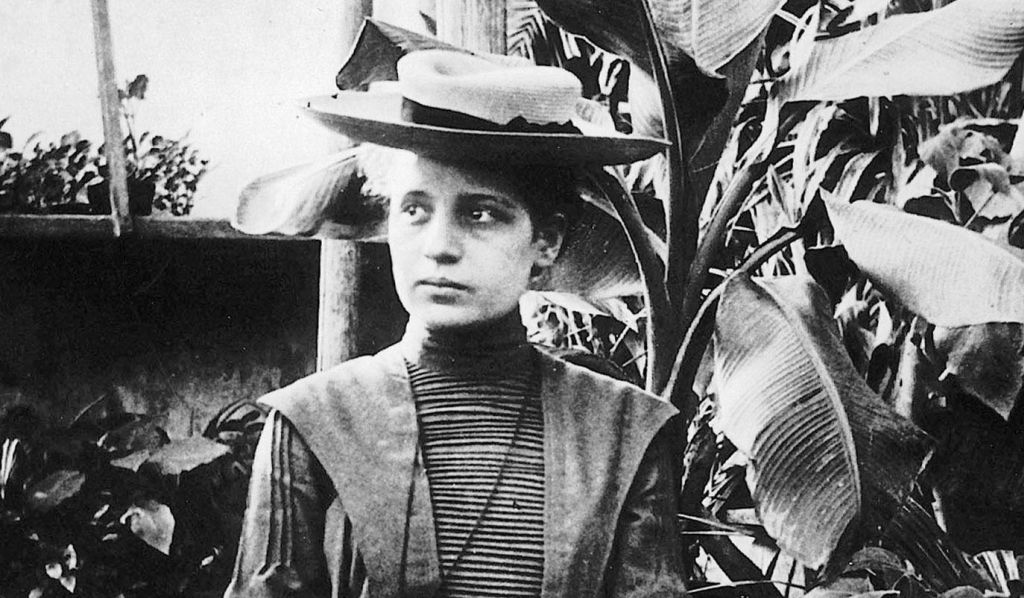 After receiving her doctorate at the University of Vienna, Dr. Meitner went to Berlin, where she began collaborating with Otto Hahn on radioactive substances. It was a long and productive collaboration, which continued via correspondence, even after Dr. Meitner fled to Sweden to escape Hitler's rise to power. Their experiments ultimately provided evidence for the unexpected phenomenon of nuclear fission. Through careful study of the data and exceptionally creative thinking, breaking free of conventional preconceptions, Dr. Meitner offered the theoretical physical explanation for fission in a report published in January 1939. 
Dr. Meitner and her work literally changed the course of history. And yet, in 1944, the Nobel committee completely ignored her as they awarded the Nobel Prize in Chemistry to her male collaborator, Dr. Hahn, for his discovery of the fission of heavy nuclei. 
We can only guess at the number of women that might have been inspired to follow in the footsteps Dr. Meitner had her contributions — and those of other women like her — been appropriately acknowledged. 
This is one reason why I so appreciate the decision to dedicate this inaugural issue of the newly relaunched Invention & Technology magazine to this important subject. I have witnessed first-hand the difference that can be made when young people share in the celebration of scientific achievement. 
Several years ago, I was honored to receive a Women in Science Role Model Award from L'Oréal USA. As part of the proceedings, I participated in a panel with four exceptional women achievers in engineering and science. The audience comprised primarily girls from science-based high schools in the New York City area. One question posed to the panel was both revealing and useful: we were asked if women had any advantages in STEM.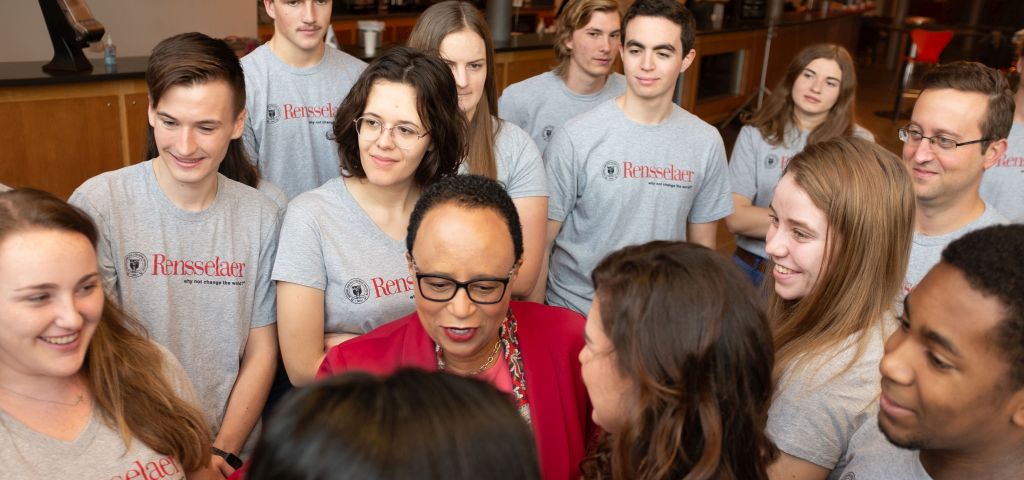 The panel began by observing that girls mature earlier, so they can move more quickly into advanced classes. From there, our list rapidly began to grow. We noted that girls tend to be more practical. They tend to be less competitive. And because they can think outside the box, they can often be more innovative. 
Furthermore, they are predisposed to do things that help people, hence, engineering, technology, and science is a natural choice when it is pitched to them in this way. As we answered, it was clear to those in the room that, for many young women, STEM professions are a natural fit. And so, if these advantages are a starting place, and diversity in STEM is a goal, appealing to those advantages is a strategy we should keep in mind.
How else can we smooth the road to science, mathematics, and engineering achievement for women? 
For too long, there has been a belief that somehow natural forces would affect the needed change — that simply the changing demographics would bring more women and underrepresented groups proportionally into the sciences. But this is not happening on its own. Making real change will require concerted effort at changing mindsets — from one end of the pipeline to the other, and changing the culture of science, as it is practiced.
Young women often have characteristics that give them natural advantages in STEM careers.
We need to mentor and nurture young women, not just in K-12 education and college, but throughout their whole careers, as men have been mentored and nurtured, establishing and maintaining networks and support systems. We must identify and allow opportunities for women to advance in the ranks, so that there are more women in leadership. At the same time, we must make certain that young women do not impose glass ceilings upon themselves by failing to set their sights to the highest levels. 
At Rensselaer Polytechnic Institute, the country's first technological university, we have not permitted tradition to prevent needed and meaningful transformation. We encourage interdisciplinary study that fully engages our students and faculty as they work to address pressing global problems. We have taken significant steps to build and maintain intergenerational peer support and mentoring systems. We have implemented family-friendly policies that benefit women — and men. These and other initiatives have created an environment in which all of our students can envision a successful future for themselves.
I recently heard from a young woman of color who will graduate from Rensselaer this year with a dual major in mechanical engineering and our design, innovation, and society program. She is pursuing a path that combines engineering, art, and social justice. "I feel like there is a big stereotype of what an engineer looks like," she said. "There's not one certain way an engineer looks, and there is not one thing an engineer studies. I am an engineer."
I hope more young people will take this message to heart. In order to address the "quiet crisis," we must tap the complete talent pool – all genders, ethnic groups, and cultures. We cannot overlook one-half or two-thirds, or more, of our population, and expect to succeed as a society and as a global leader. We do not know from whom the next great idea will come.
I hope more women will realize they have the power to change the world.