Young Innovator: Brooke Martin, Pet Communication
Stanford Univeristy undergrad Brooke Martin created iCPooch, a device that eases pets separation anxiety when their owners are away.
By: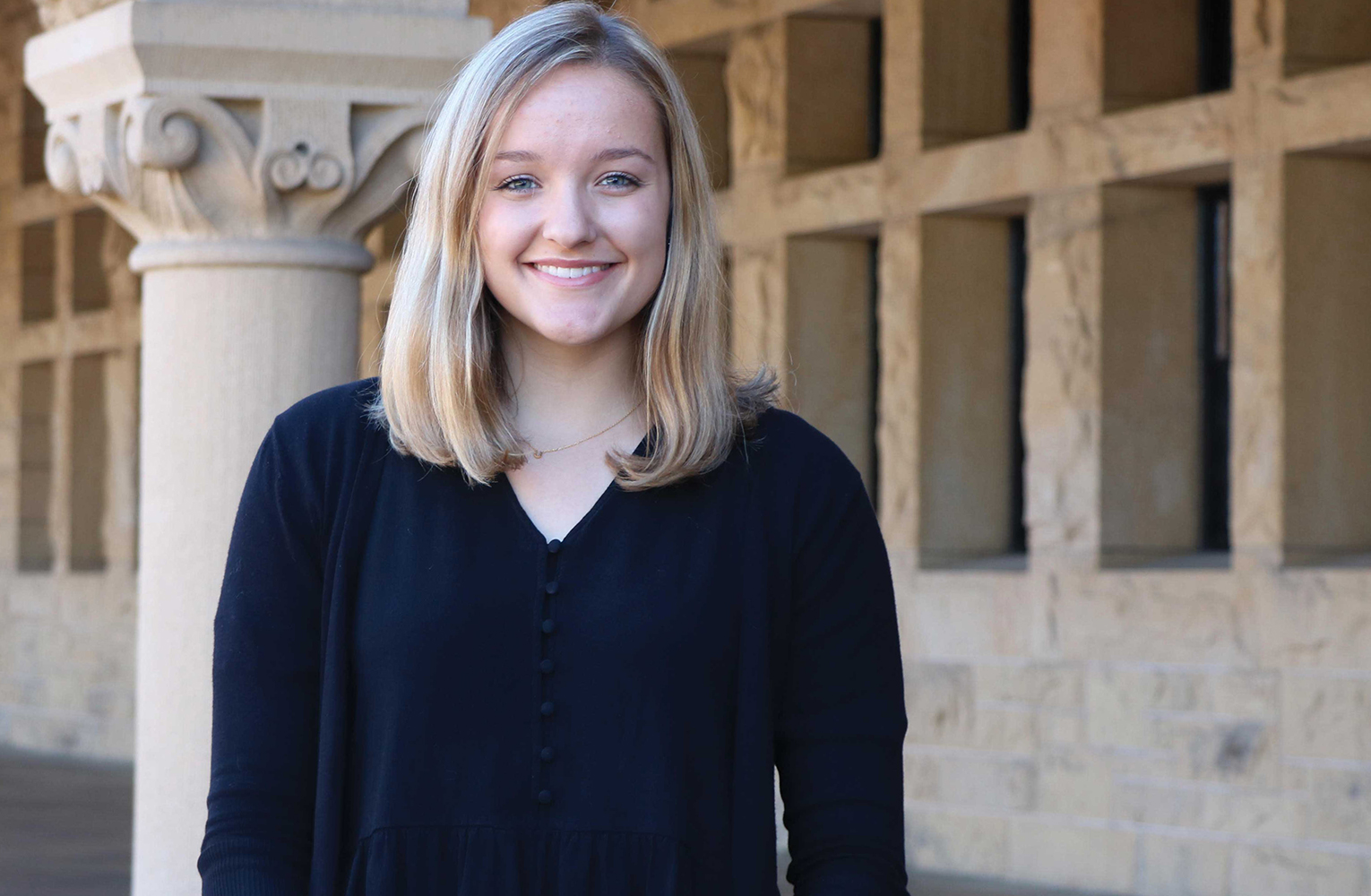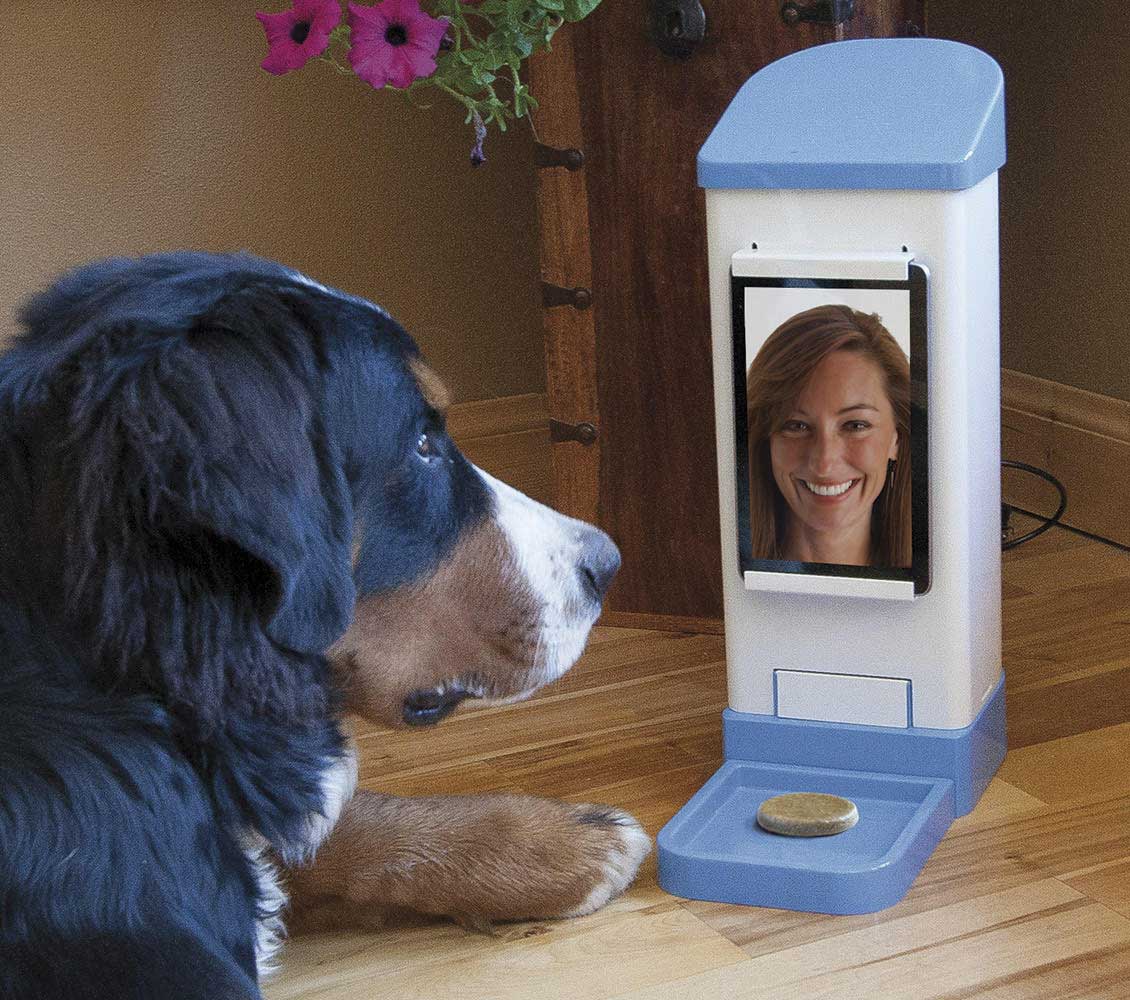 What is iCPooch?
iCPooch is a device that allows two-way video chat and treat delivery to your dogs through a mobile app. Before you leave home, you load your dog's favorite cookies into the device, and while away, you can call up your pet to check in on them and drop treats into the tray. Dogs love the fun interaction – especially when they receive a treat!

This device is certainly a unique one. How did you realize the vision for it?
My childhood dog, Kayla, suffered from Separation Anxiety and would become very upset when we had to leave her alone at home. I wanted to find a way to help her feel better, so I started to brainstorm ways that communication technology for people could be applied to interact with and comfort animals.

What inspired you to pursue STEM?
Growing up, I really loved science and was always curious. Even though my parents did not have careers in STEM, they empowered me to think critically about the world, explore big questions, and be willing to experiment.

Did the fact that your parents weren't in STEM present challenges when you started inventing?
Yes and no. In the beginning, I lacked expertise on how to code an app or create a mechanical device. However, I had learned in science classes that asking the right questions is crucial to effective experimentation. So, I started sketching out ideas, and my dad took me to hobby shops to learn and tinker with different things. I then began to reach out to experts for their help. I had the incredible opportunity to work with some really amazing mechanical and software engineers. After working with them and going through the invention process, I knew that I wanted to pursue STEM at the University level.

How has your time at Stanford cultivated your intellect and interests in pursuing your passions?
Stanford is a remarkable place to be for technology and entre- preneurship. That's a primary reason why I chose to attend school here. I am fortunate to have expanded my technical knowledge and met brilliant people who push the boundaries of possibility every day. I have also enjoyed sharing my founder experience and providing mentorship to other student entrepreneurs.

What is it like being a young woman pursuing a STEM career? Were there moments where you had to prove yourself?
Absolutely. In high school, outside of my entrepreneurial efforts, I was on an all-male robotics team. As the only girl teammate, I had to quickly develop strength and confidence in order to meaningfully contribute. One of my girlfriends asked, "Why would you join robotics? That's a club for guys." I don't think she realized that her comment motivated me even more to get involved. My physics teacher at the time was one of the coaches, and the more I saw of the team, the more I was inspired by their dedication and interested to learn about robotics.
For my first year on the team, I was not involved in building or strategizing. I had to learn the ropes, prove my worth to my teammates, and perform the managerial tasks that others weren't interested in. But I observed, asked questions, and thought up new ideas. As a Senior, I became the Team Captain, and many other girls joined the club and had a great time.

Any advice for young women in high school who may be intimidated as you initially were in trying to take on a more active role in STEM extracurriculars?
I'd say just go for it. Trust that you are capable and be confident, but also stay humble and be willing to ask questions. If it's a male-dominated group and you want to be there, then take that first step; you might inspire other women to join you.