Society:
IEEE
Main Category:
Aerospace & Aviation
Sub Category:
IC
Era:
1830-1839
DateCreated:
Newyork
State:
ACT
Zip:
Country:
China
Website:
Creator:
Image Credit:
Era_date_from: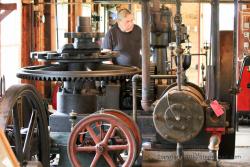 Society:
ASME
Main Category:
Mechanical
Sub Category:
IC
Era:
1890-1899
DateCreated:
1890-1929
179 Road
Coolspring
State:
PA
Zip:
15730
Country:
USA
Website:
http://www.asme.org/about-asme/history/landmarks/topics-m-z/mechanical-power-production-ic/-215-coolspring-power-museum-%281890-1929%29
Creator:
Wilcox, John , Harvey, Paul
Early internal combustion engines produced only a few horsepower and were unable to replace steam engines in most applications until about 1890. By then, they were powerful enough for most portable or remote locations and many small manufactures. By 1900, they were replacing reciprocating steam engines for electric generation, and by 1915, they were being considered for all but the largest installations where steam turbines have dominated to date.
Image Credit:
Courtesy Flickr/sirbeagle (CC BY 2.0)
Era_date_from:
1890
Subscribe to IC
Innovations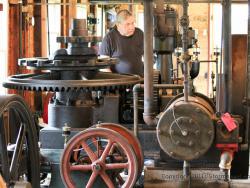 Early internal combustion engines produced only a few horsepower and were unable to replace steam engines in most applications until about 1890. By then, they were powerful enough for most portable or remote locations and many small manufactures. By 1900, they were replacing reciprocating steam…
Read More