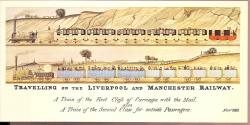 Society:
ASME
Main Category:
Mechanical
Era:
1830-1839
DateCreated:
1830
Rainhill
Merseyside
Country:
UK
Website:
https://www.asme.org/about-asme/engineering-history/landmarks/263-liverpool-manchester-railway-site-rainhill
Creator:
Stephenson, Robert
The Rainhill Trials were an important competition in the early d
Image Credit:
Public Domain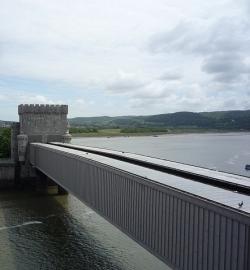 Society:
ASCE
Main Category:
Civil
Sub Category:
Bridges, Roads & Rails
Era:
1840-1849
DateCreated:
1849
River
Conwy
State:
North Whales
Country:
UK
Website:
http://www.asce.org/Project/Conwy-Tubular-Bridge/
Creator:
Stephenson, Robert
Built by Robert Stephenson to carry the Chester and Holyhead Railway across the River Conwy, this bridge was erected between 1846 and 1848. It consists of a single span 400 feet long, formed by two parallel rectangular wrought iron tubes, each weighing 1300 tons. Masonry towers were built on the abutments and topped with battlements and turrets to harmonize with the nearby Conwy Castle. The Conwy Tubular Bridge was the first railway bridge in which trains ran through the main girders. It represents a pioneering use of wrought iron for bridges.
Image Credit:
Original Photo: Flickr/Glenn J. Mason
Era_date_from:
1849
Subscribe to Stephenson, Robert
Innovations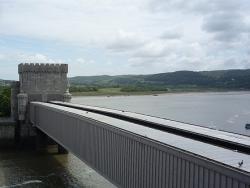 Built by Robert Stephenson to carry the Chester and Holyhead Railway across the River Conwy, this bridge was erected between 1846 and 1848. It consists of a single span 400 feet long, formed by two parallel rectangular wrought iron tubes, each weighing 1300 tons. Masonry towers were built on the…
Read More